It's been four months since my birthday and (what seems to be) my last birthday gift arrived yesterday. After being alive for 26 years I can tell you that sometimes birthday gifts don't arrive on your birthday. Since all my gifts are here I felt obligated to take a picture with all of them in it and update you on the state of my birthday wishlist.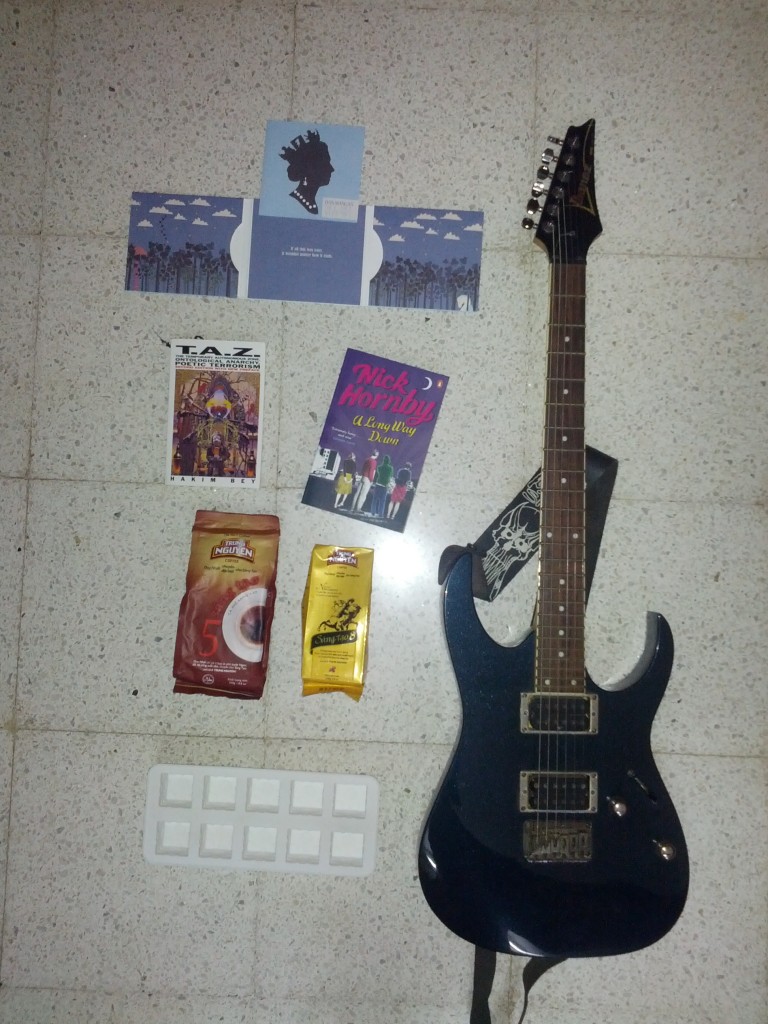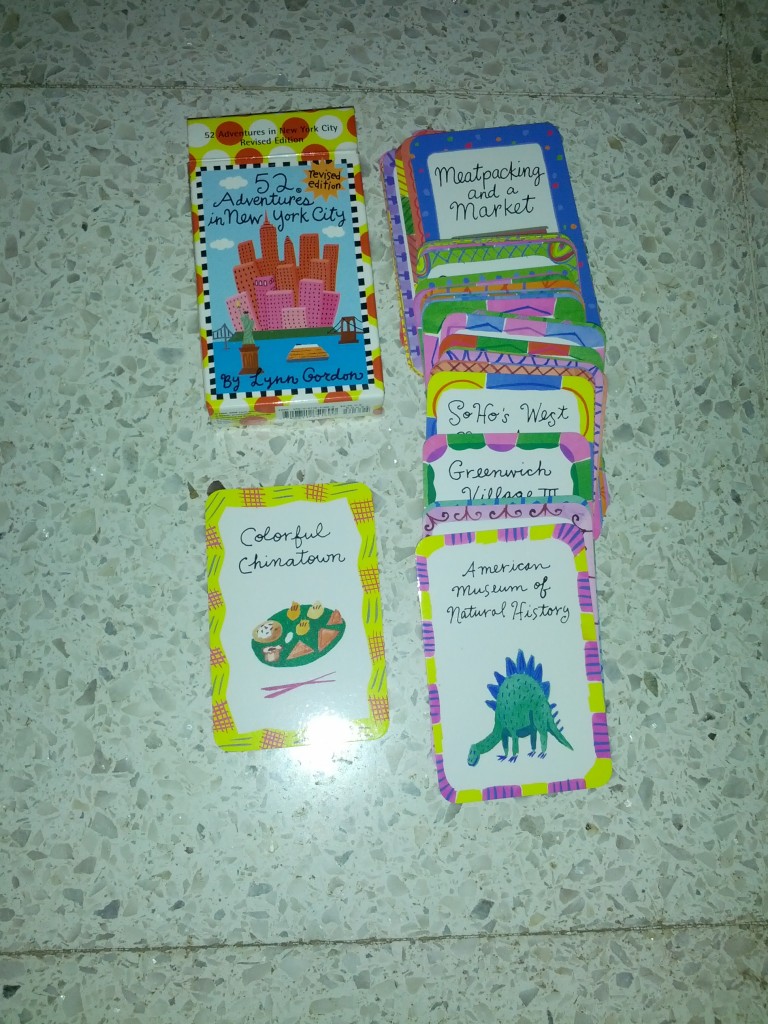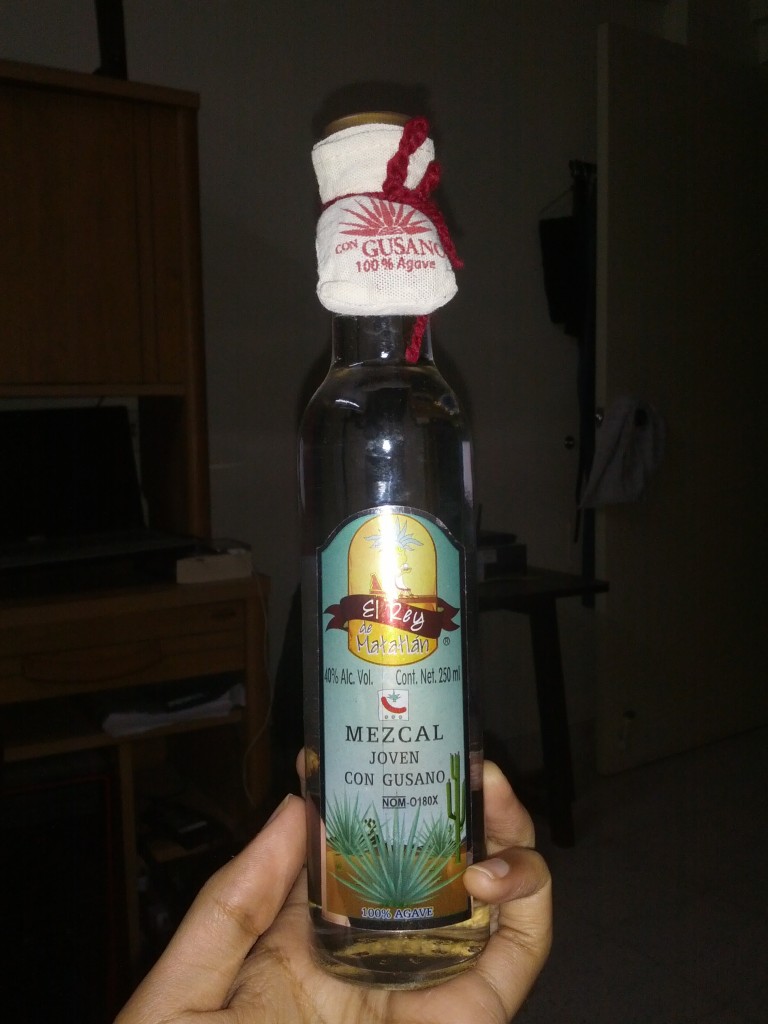 Here are the gifts, in (approximate) order of arrival:-
The set of New York City cards from Surabhi: It made absolutely no sense that she gave me these before going to New York but it's a sweet gift nonetheless.
T.A.Z.: The Temporary Autonomous Zone, Ontological Anarchy, Poetic Terrorism: I gifted this to myself just in case the rest of you failed to deliver. I felt like I needed something hardcore. I've read about a third of it so far.

The electric guitar strings

from

Anil

: No, the guitar itself is not a birthday gift. There's no way I could include the strings in the picture without the guitar itself. As you can see I'm already putting these to use. The guitar is a loan from Arvind while he's off studying to be a Business Administrator. I guess it would be a gift if he never took it back.
Dan Mangan's Nice, Nice, Very Nice from Kitu: This really is a beautiful album. I suggest that you listen to it if you haven't already.
The Portal 2 Companion Cube Ice Tray: This is another gift from me to me. I found this when looking for awesome birthday gift suggestions to give you people. When I found out that nobody was planning to buy it for me I decided that I must have it no matter what so I bought it for myself. It makes the friendliest weighted companion ice cubes you've ever seen.
The beautiful bottle of Mezcal from Apeksha: I have no idea what Mezcal is like but I'll be finding out soon. It has a worm at the bottom of the bottle. I'm not yet sure how I feel about that.
Nick Hornby's A Long Way Down from Ann: I just started reading this yesterday and it seems quite fun. I can't remember the last time I read a book written by a Brit.
2 Packets of Vietnamese coffee from The Murd: Yummy. This completes the gift collection
There was the bottle of Cafe Patron that Lokur got me but there isn't really anything left of that to take a picture of.
I'm terribly sorry if I forgot anything. Four months is too long a time for my ageing memory to accurately track.